Paris, September 26th 2017
 STRAMMER announces the arrival of Bernard Chaminadour as
 Business Partner Talent Manager & Executive Coach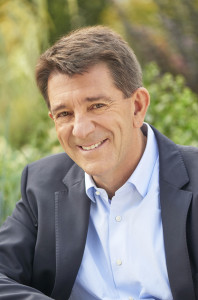 During his 30 years' experience, Bernard has developed a wide range of leadership skills in the Life Sciences fields and more precisely in the Medical Device, holding management positions in France and internationally. Bernard joined 3M Healthcare in sales and marketing positions before becoming President of Allopro France and climbing his way up to two positions in Sulzer Orthopedisc (today the Zimmer Group), Vice President of International Sales & Marketing in Texas , US and President of the Board of Sulzer Orthopedics, Canada in Toronto.
Most recently, Bernard spent 17 years at Synthes as Managing Director. His experience has allowed him to elevate the company to the leading position in the trauma market. With that aim in mind, he set up several divisions such as the Spine one, the cranio-maxilo-facial one and a team dedicated to surgical equipment. Following the acquisition by Johnson & Johnson, Bernard, general manager of DePuy Synthes, has integrated Synthes', DePuy's, Mitek and Codman's activity into a new set.
Currently Bernard is the head of his own Medical Device business and we are very pleased to have him among our team!
Real strategist and leader, he always knew how to anticipate the trends of the health industry. It is thanks to the skills acquired during his career that he will be a valuable asset as Business Partner Talent Manager & Executive Coach for STRAMMER.
We are delighted to count him in!