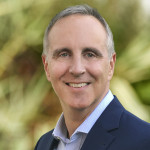 Michael Ade joins STRAMMER as Business Partner, Top Management, based in Munich. Michael is a senior executive search professional with more than 20 years of experience from the international pharmaceutical and biotech industries. He has proven ability to deal with complex situations in a multi-cultural environment. Prior to this experience, Michael worked for international biotech and pharmaceutical firms such as Boehringher Ingelheim in various commercial leadership roles for a total of 15 years. Michael speaks 4 different languages and graduated from the WHU in Coblence, Germany; he holds a Diplom-Kaufmann degree in International Management.
Cristina de la Pedraja joins STRAMMER as Business Partner, Talent Management, based in Madrid. Cristina is a professional coach focusing on HR with previous commercial expertise, developing business and teams at Johnson & Johnson and Bristol-Myers Squibb. Her main responsibilities are talent scouting, recruitment and talent management. Prior STRAMMER, Cristina was talent acquisition and executive coach at global pharmaceutical firms. She has worked closely with HR Partners and business issues on international projects. Graduated from Escuela Europea de Coaching, Cristina is certified as Executive Coach by the ICF (International Coach Federation) and speaks 6 different languages.
Bárbara Gambús Gubern was already part of STRAMMER as internship Executive search in Barcelona since 2015. She joins officially the Iberian Team as Consultant, Middle Management. She graduated from the Pompeu Fabra University in Business Management and Administration and speaks English, Spanish and Catalan.
Michael, Cristina and Barbara's wealth of experience and industry knowledge are key integrations to STRAMMER. We view their appointment as a sign of ambition to deliver continuous growth. The increasing market demand led us grow our team to deliver the Full talent Solution® successfully. We are confident that Michael, Cristina and Barbara will play a key role addressing business critical décisions.