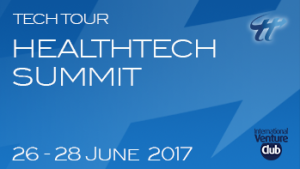 The Healthtech Summit organised by Tech Tour helps transform today's innovative projects into tomorrow's global technology leaders by bringing together investors, entrepreneurs and corporates.
This year, the Healthtech Summit will return to Lausanse, Switzerland.
Stefano Di Lullo, Michel Darnaud, Sylvia Malisic, and Anne Sophie Nicolai will attend to represent STRAMMER!